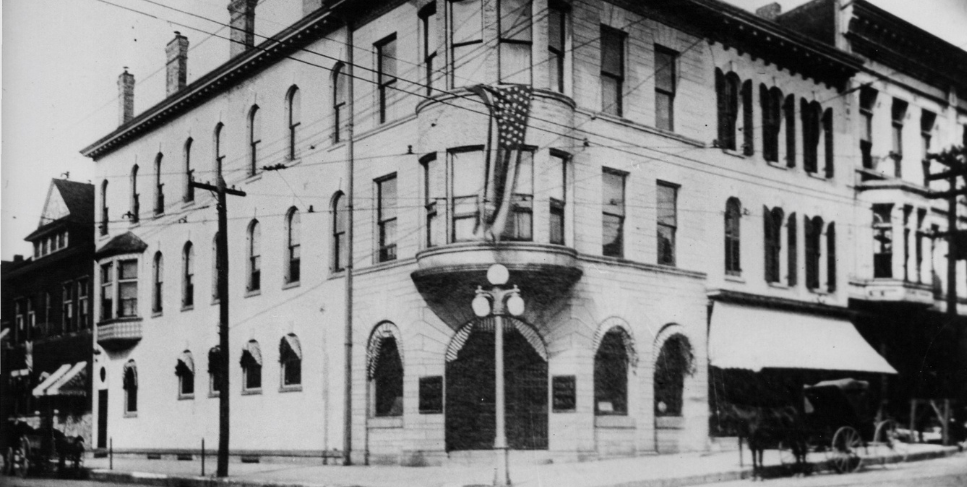 Quincy's Oldest Community Bank
Since 1890
History
Founded in 1890 in the heart of Illinois' Gem City, State Street Bank is Quincy's oldest community bank. Since those first days in the late 1800s, our focus remains the same — to serve Quincy and the surrounding communities. With our rich heritage of banking, we continue to give our customers a place they can trust to receive loans, invest funds and keep their money safe.
In addition to maintaining the same strong values from our historic beginning, we have also preserved the beautiful architecture of the early 1900s with our main bank building at the corner of 8th and State Streets in Quincy. It is definitely one that sparkles in the Gem City of Quincy, and we often notice customers admiring our exquisite ceiling and cornice work. So come in and see it for yourself!
Our continuous growth and stability has been managed successfully by our Board of Directors. We are a full-service bank, offering deposits, loans, Trust, and Investment Services with two locations in Quincy and one in Payson.
The Community Bank Difference
State Street Bank is an employee-owned community bank offering the same financial solutions as other banks, but we are right here and committed to our local communities. As a community bank, we support our local economy by providing loans to the neighborhoods where we live and work, helping to keep our communities vibrant and growing!

Keeping our community vibrant and growing.
At State Street Bank, we put our money to work in the neighborhood we call home. From local farms to small businesses, banking locally with State Street Bank connects you to your community and your neighbors and gives everyone a stake in its financial success.
We don't stop there! We work in a culture that supports that belief. Our team members donate countless hours volunteering with local charities and supporting organizations that make our communities better places for us all.
As a community bank, we feel strongly that giving back to our local community is essential. We have the privilege of serving our local community residents. We also have the honor of helping many of our town's small businesses, local farms, and agricultural enterprises to grow and succeed. We see the positive power of community banking play out every day.

You are our top priority.

We are committed to helping you reach your goals and succeed. We understand that with innovation comes opportunity. We strive to provide tools for your success because when you succeed, we succeed, and our communities grow and prosper.